"I was indeed resident in Tunisia but I wanted to move to Dubai to work with consultants who were there. (...) There were two options: either a company in Dubai (very expensive) or one in Ras al-Khaimah (much cheaper)."
When interviewed by inkyfada, Ziad Miled explains what motivated him to open an offshore company in Ras al-Khaimah, United Arab Emirates. For several years, this micro-state has been increasingly popular with people wishing to establish this type of company. Thanks to its obscure legislation and the lack of taxation for offshore companies, this small emirate has all the advantages of a tax haven. 
POREG LTD, 
ZIAD MILED'S OFFSHORE COMPANY
Poreg Ltd was established through the intermediary Dubai-based firm 'SFM Corporate Services'. The creation of this company followed the standard arrangement. After it is registered in a tax haven, SFM appoints a figurehead director, resident in Malta.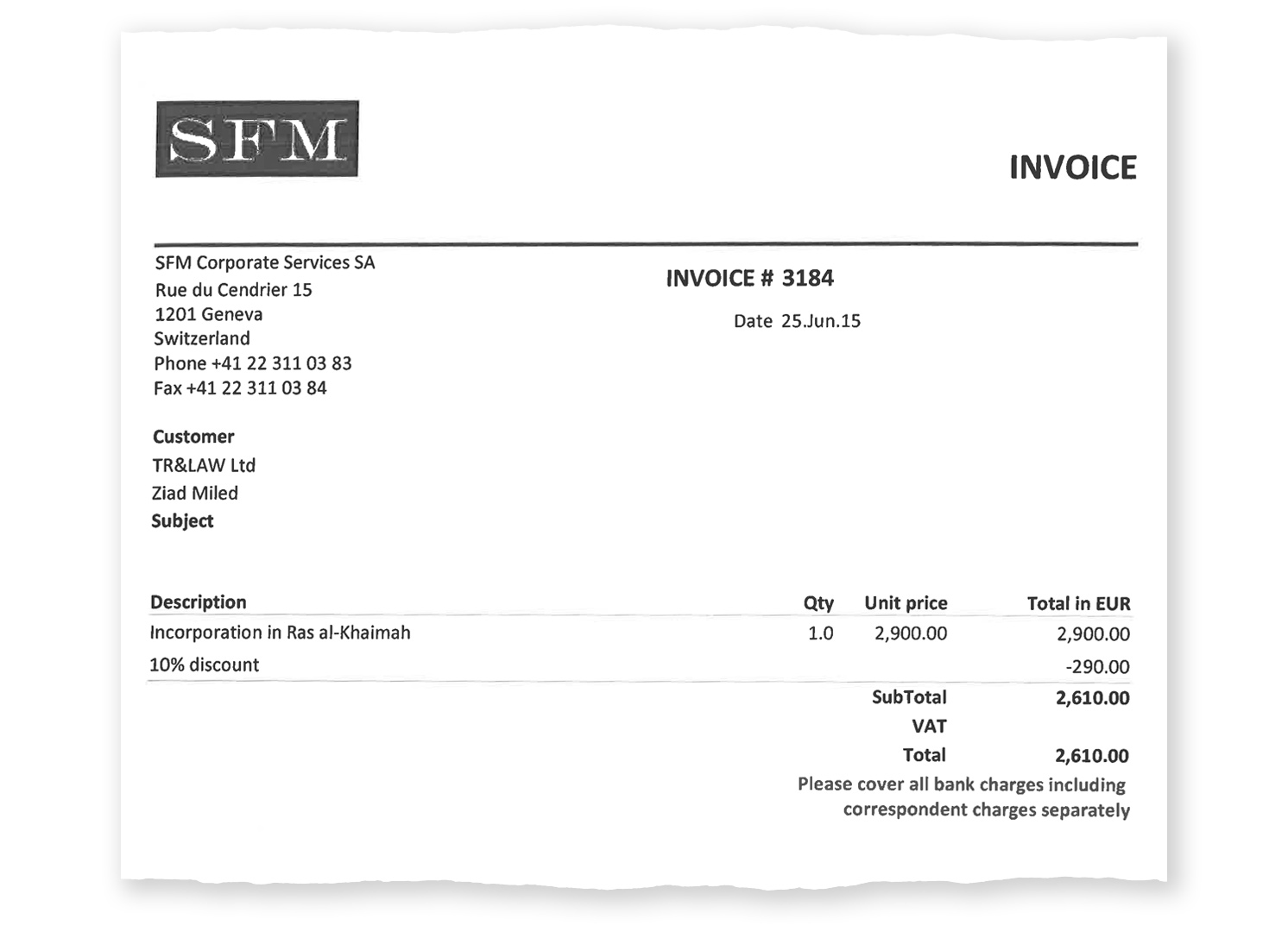 When contacted by inkyfada, the latter immediately acknowledged the existence of this company and provided more details. "The aim was to have a company for consultants abroad but it never operated", he explained. "Everyone wanted Dubai and this environment (...). We were not looking for a tax haven, it's where it's easier to have foreign consultants and do missions in the Middle East (...) In the end, we didn't do anything!"
Ziad Miled is a lawyer, a former Ettakatol executive and was the campaign manager of Mustapha Kamel Nabli in 2014 (the latter ultimately withdrew his candidacy shortly before the election). Specialising in digital law, he works on the regulation of several telecommunications operators in the MENA region. Until 2016, Ziad Miled chaired the Commission for the drafting of the Digital Code at the Ministry of Communication Technologies.
The documents consulted by inkyfada do not reveal the possible activities or existence of any bank accounts for Poreg Ltd. According to Ziad Miled, the company "has never been used and has no turnover, no funds, nothing at all". Its initial objective was to set up a team of foreign consultants working on telecoms regulation issues.

A "DORMANT" COMPANY
On September 20, 2018, SFM contacted Ziad Miled for the annual renewal of services (concerning the period between October 2018 and September 2019). Upon failure to pay, the firm informed that a "company closure notice" would be sent in their "next email". "This is exactly what I wanted", Ziad Miled tells inkyfada, "I did not want to [pay the invoice, so as to] close this company that has remained dormant (with no numbers, no charges, no funds, no activity, no bank account)".
According to inkyfada's documents, this last invoice was the only one not paid by Ziad Miled. Between 2015 and 2018, the services were seemingly annually renewed, with no mention of possible unpaid bills. "We just kept it alive", Ziad Miled comments.
The latter confirms that at the time the company was established, he was resident in Tunisia. In order to open and/or enjoy a company abroad, he should have declared it, in accordance with Tunisian law. Ziad Miled acknowledges the irregularity of the process and admits having been "negligent". "I was actually resident in Tunisia but wanted to establish myself in Dubai to work with consultants who were there. But to get a residence permit in Dubai, I was told that it was easier if you had a company. There were two options: companies in Dubai (very expensive) and those in RAK [Ras al-Khaimah] (much cheaper). Since Dubai and RAK are part of the United [Arab] Emirates, I was told that it was the same. The project didn't happen. I never went there. It never operated. End of story."