Since 2019, Khaled Babbou has held the position of President of Rugby Africa (the African Rugby Confederation) and sits on the executive committee of the international federation (World Rugby), after previously serving as President of the Tunisian Rugby Federation and a member of the board of directors of Esperance Sportive de Tunis. In addition to his sports-related activities, he is an insurance specialist and has been President of the American Chamber of Commerce.
AN OFFSHORE COMPANY IN BELIZE
On March 28, 2011, Koenigs Industrial Ltd was established in the small Central American state of Belize, with Khaled Babbou behind the wheel. In order to set up the company, the businessman followed a classic arrangement: Koenigs Industrial Ltd was created via the law firm SFM Corporate Services. The latter then took care of registering the company in Belize (which is well-known for being a tax haven), appointing a director, and setting up a bank account in Switzerland.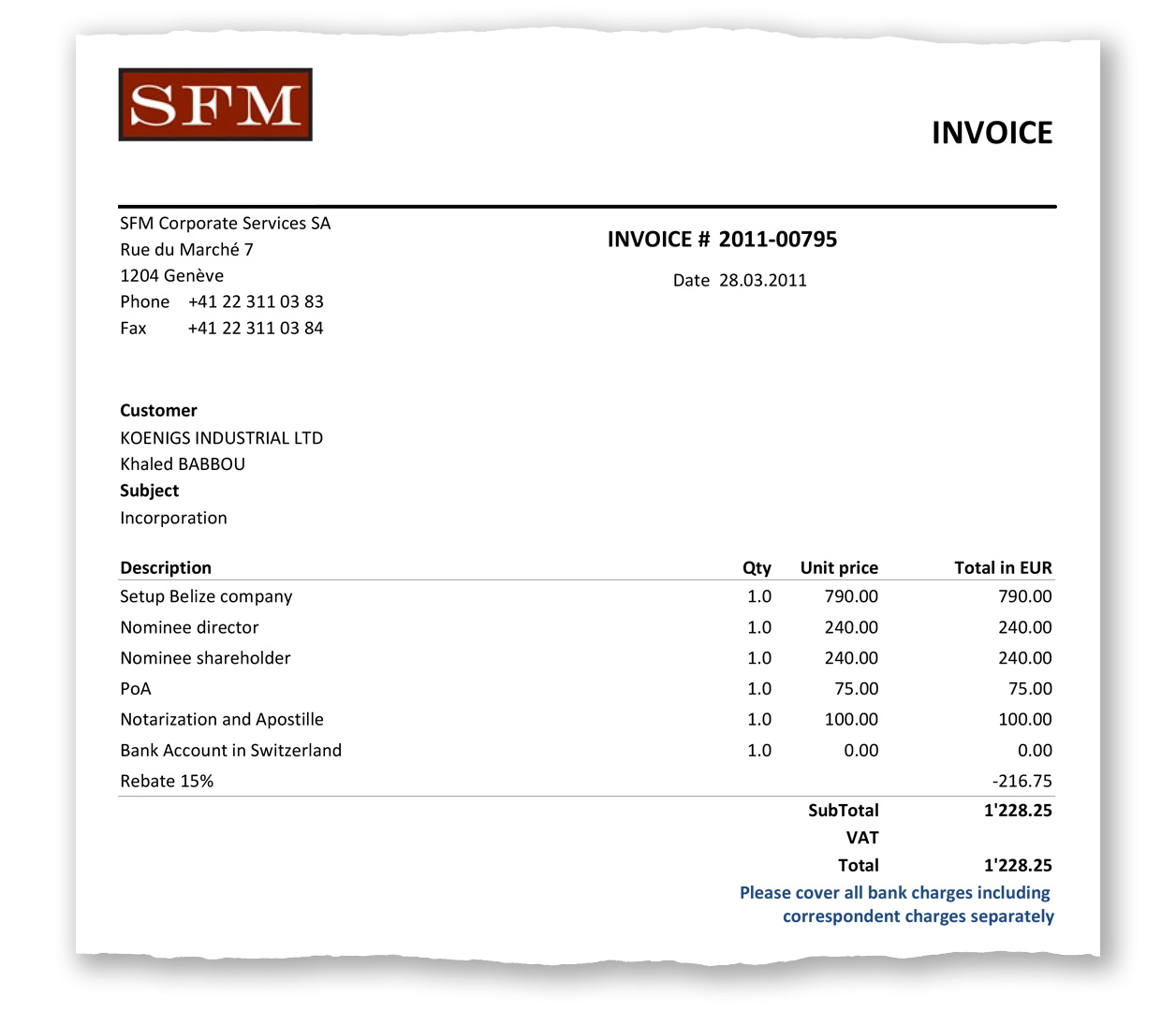 For four years, SFM's services were annually renewed, until Koenigs Industrial Ltd was dissolved in 2015, yet inkyfada was unable to obtain any information on the activities carried out by this company. According to his activities and the ID Khaled Babbou provided to SFM, he was resident in Tunisia. According to Tunisian legislation, in order to open and/or enjoy a company abroad, one has to declare it. Khaled Babbou did not respond to any interview requests from inkyfada.