At last, voters went to cast their votes for the legislative elections. While by midday the turnout figures announced by the Independent High Authority for Elections (ISIE) would hint at a large-scale boycott of the elections, voter turnout in the second half of the day suggested otherwise.
By the time the polls closed, figures showed an increase from 25% to 62% of the registered electorate who turned out to cast their ballots. From Rue de Marseille and the center of Tunis, to Menzah and the Medina, there was a calm atmosphere in the polling stations, no overcrowding, and no need to wait for hours to vote. This was a notable improvement to voting conditions, probably due to greater organizing capacities.
Throughout the day, numerous journalists and election observers were present in the various stations, sometimes giving the impression of outnumbering the voters. The following images take a look back at the election day.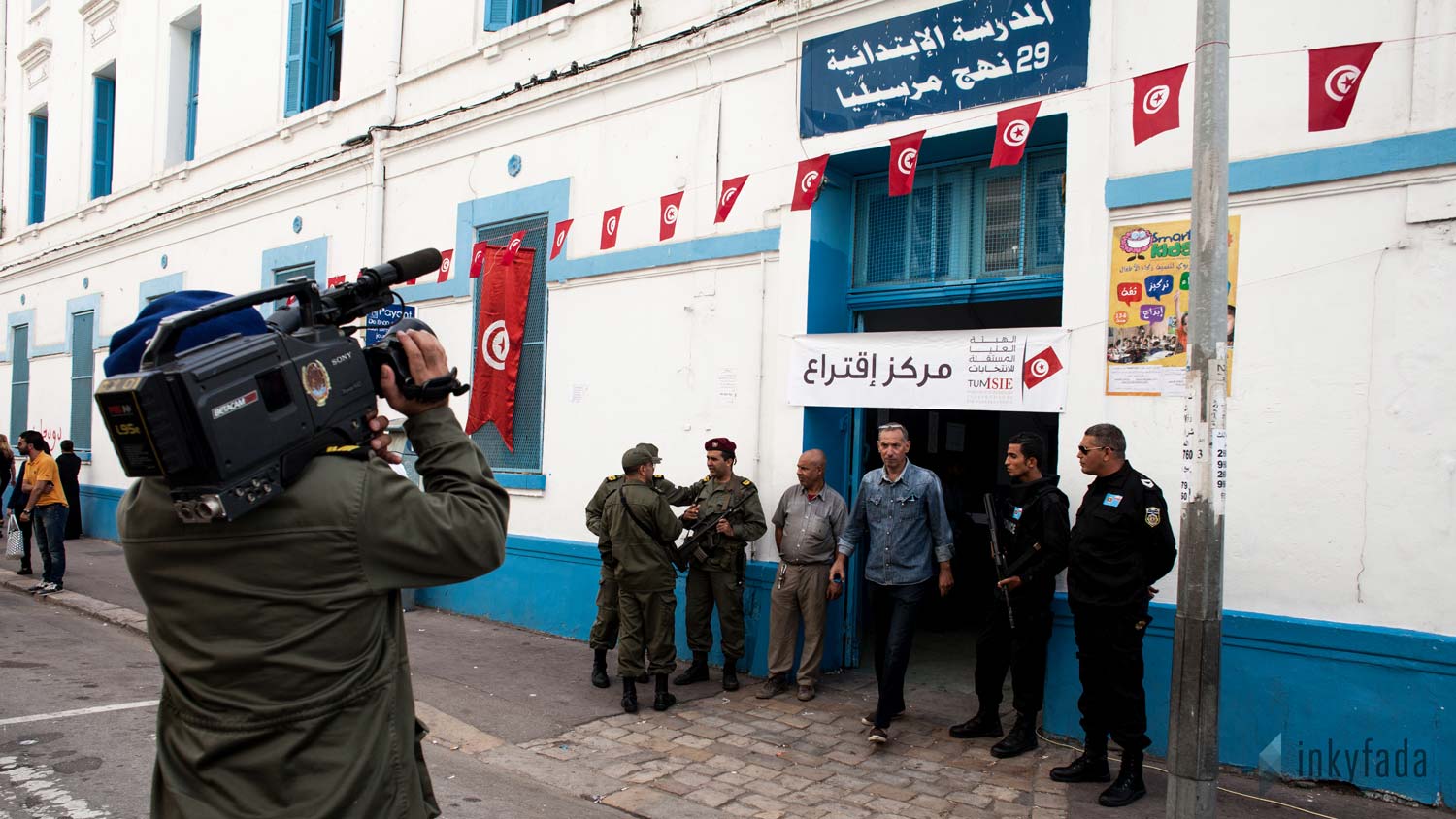 A soldier films a polling station at the primary school on Rue de Marseille, guarded by the army and the police. Nearly 46,000 security guards and tens of thousands of soldiers were mobilized to ensure the smooth running of the elections. Credit: Kais Zriba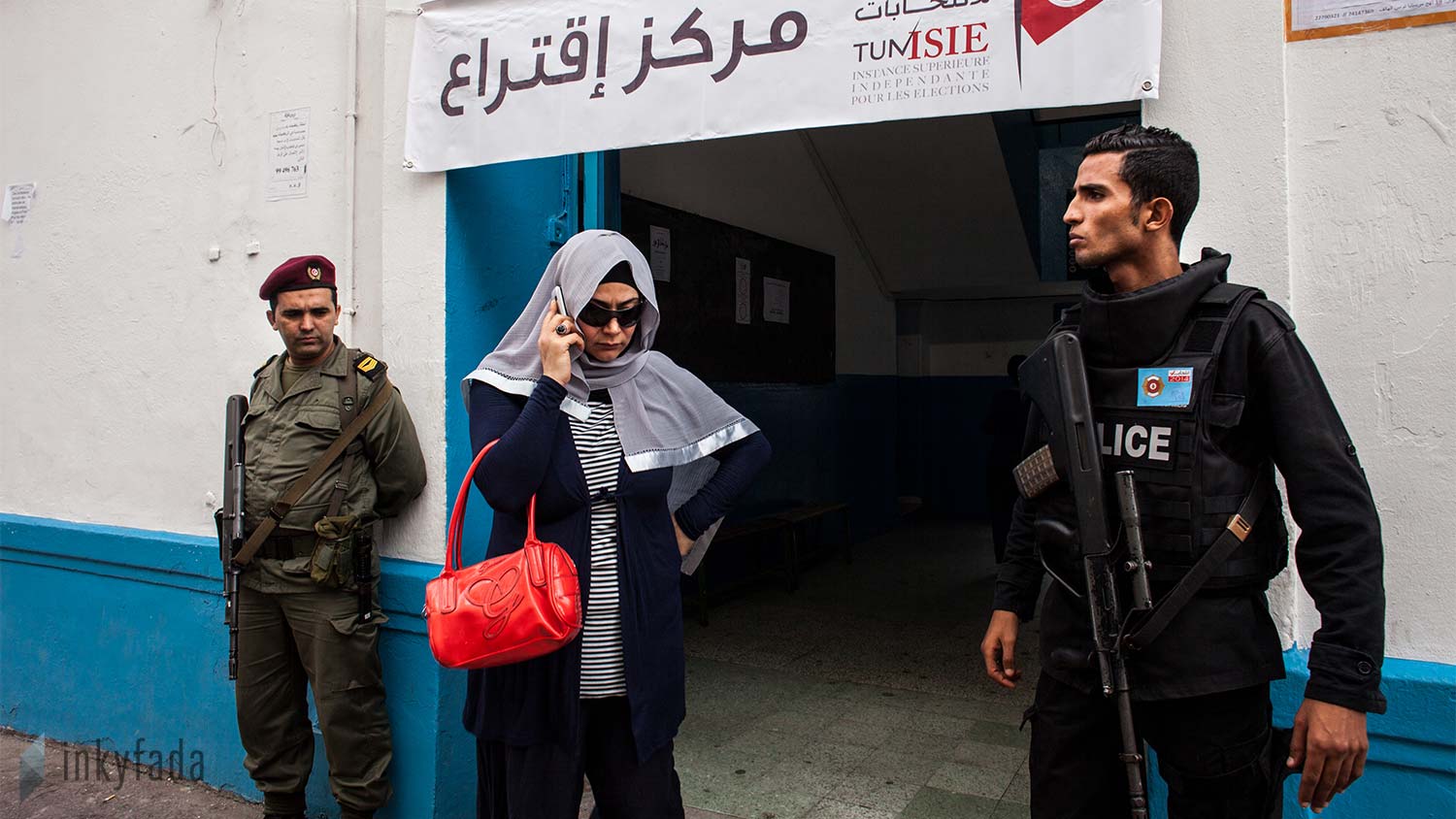 Unlike in 2011, there were no hours-long queues in front of polling stations. Credit: Kais Zriba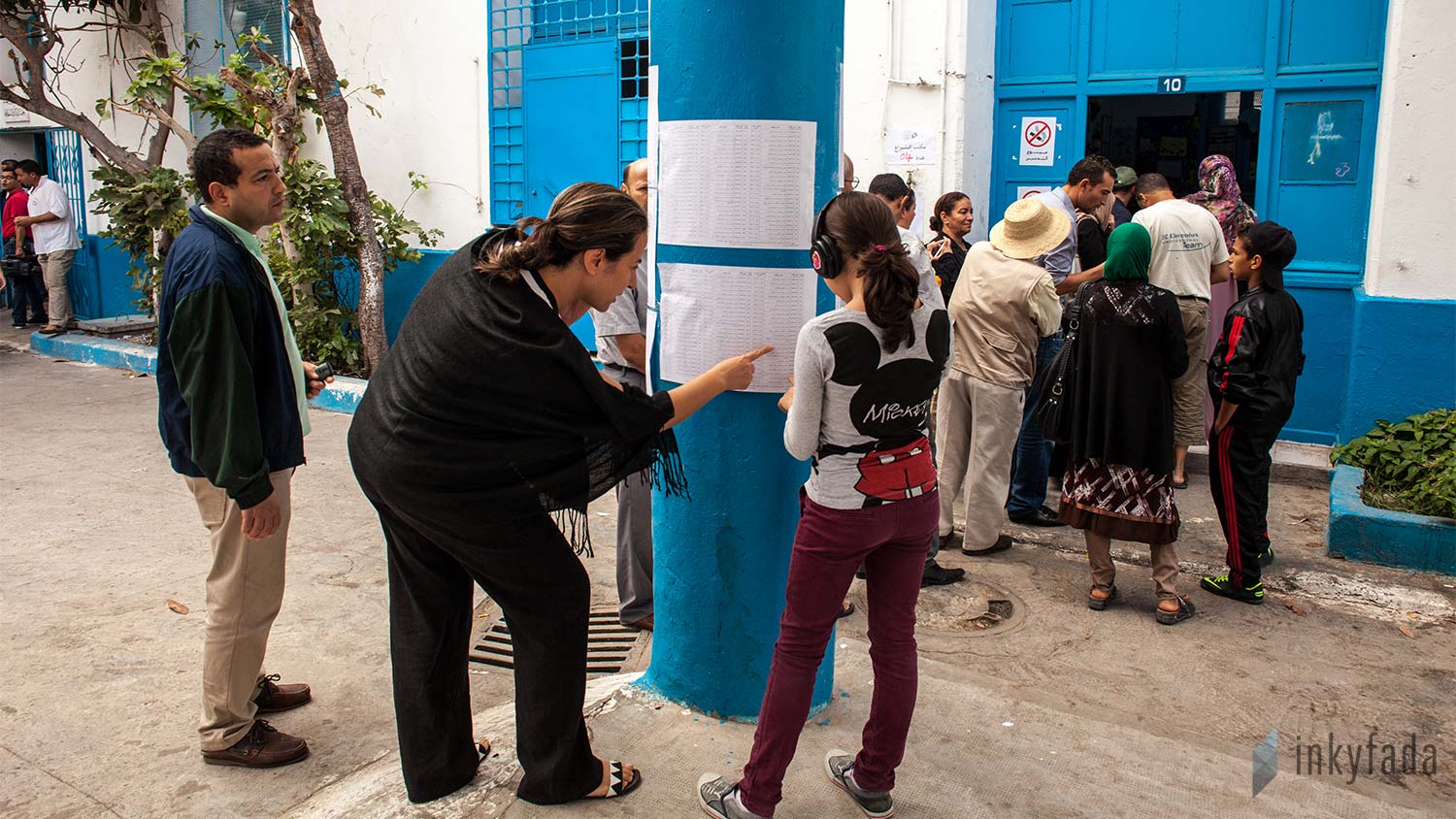 A mother comes to vote with her daughter. Credit: Kais Zriba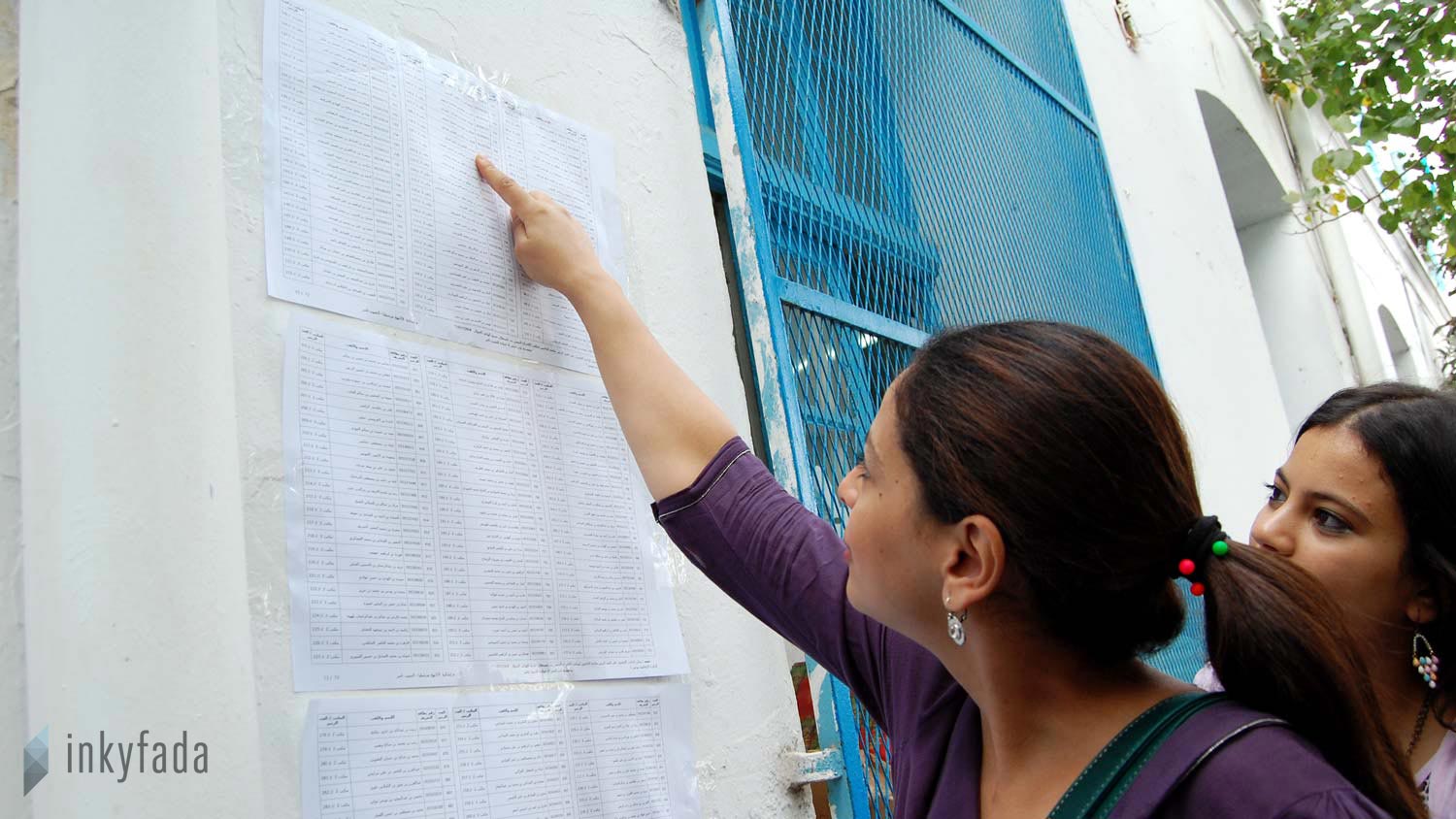 A young woman looks for her name on the list to speed up the voting process. Credit: Sana Sbouai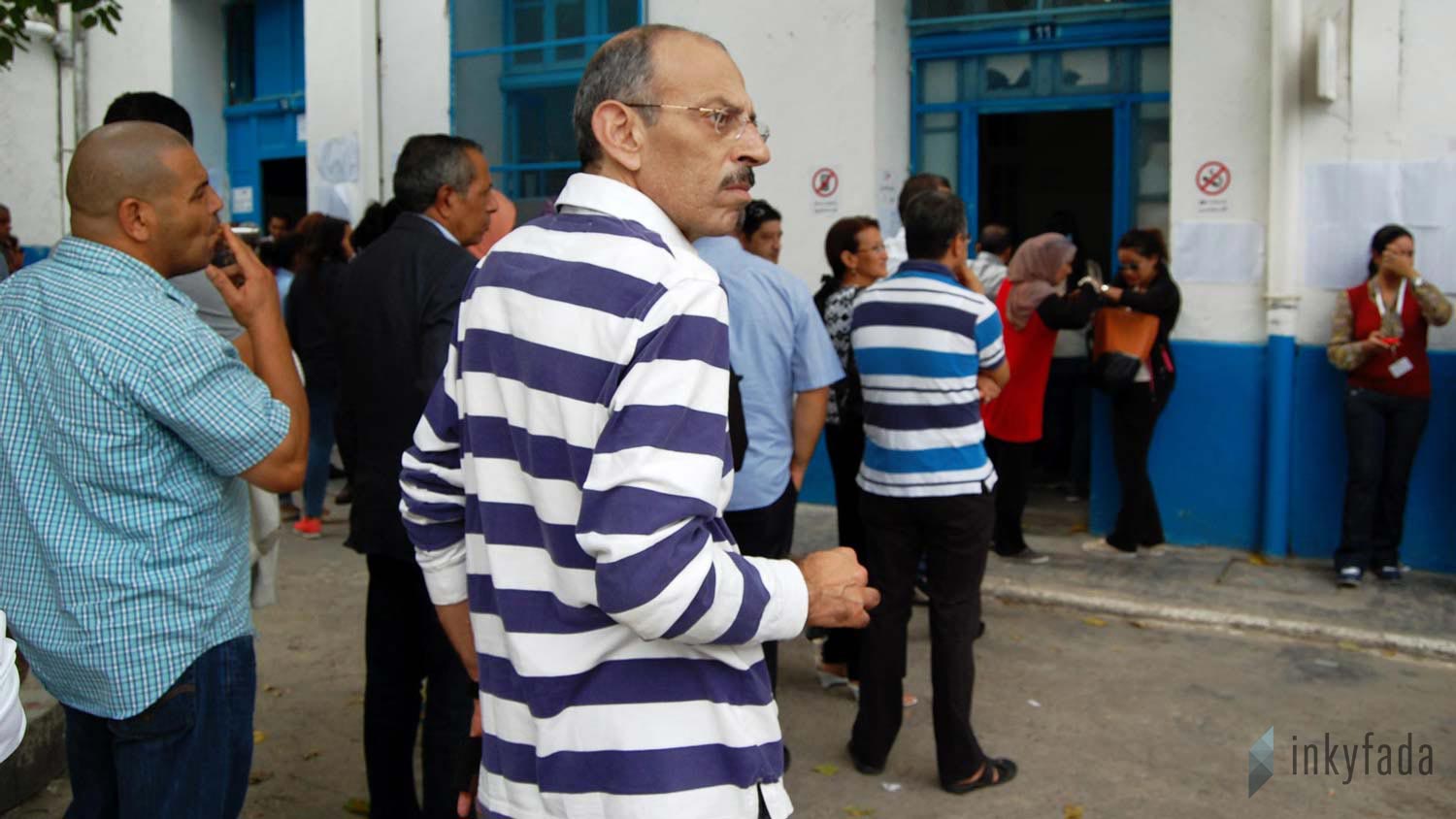 A voter waits his turn in the morning at the polling station on Rue de Marseille, in downtown Tunis. Credit: Sana Sbouai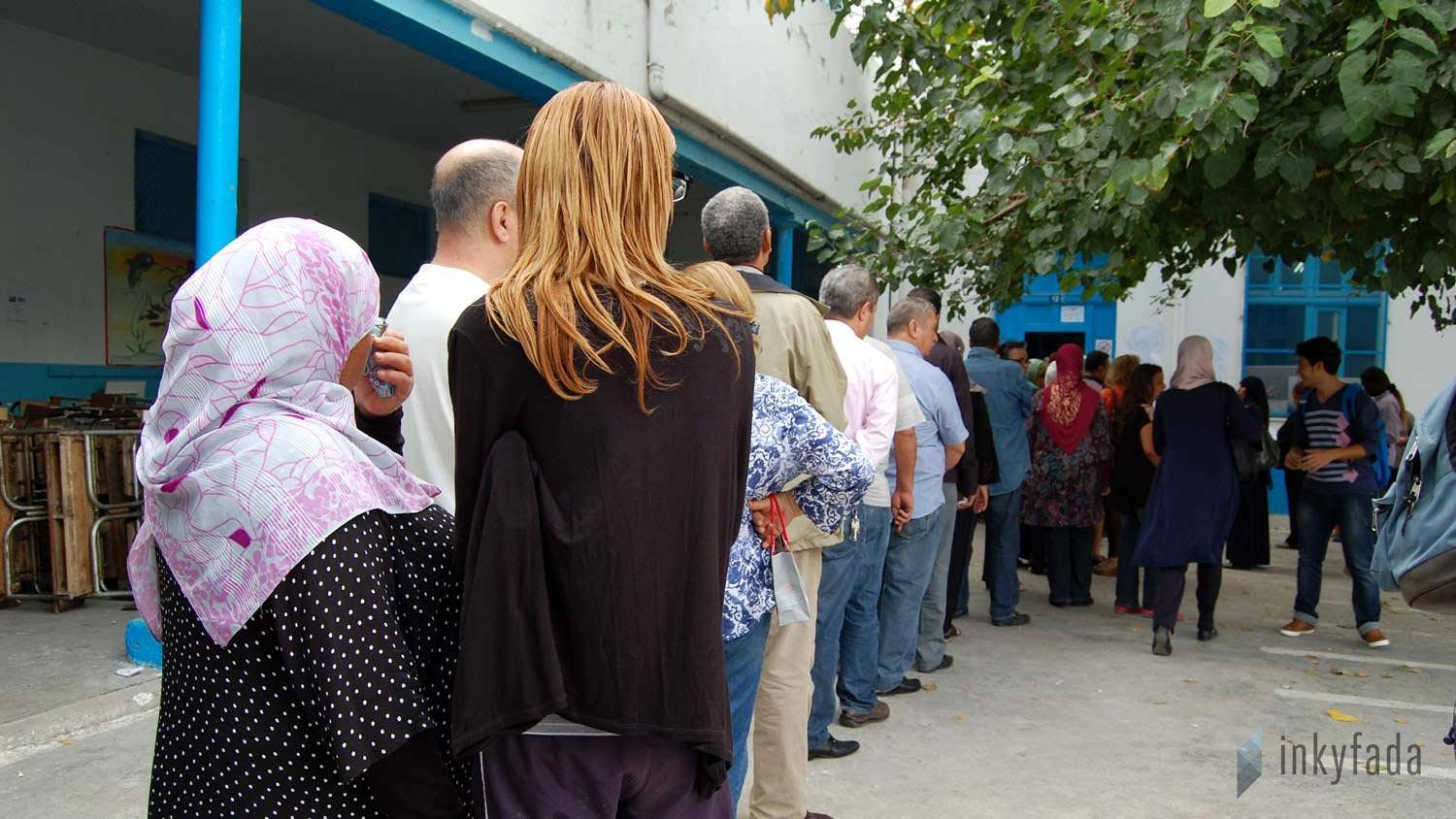 Many voters turned up with their families, as seen here in downtown Tunis. Credit: Sana Sbouai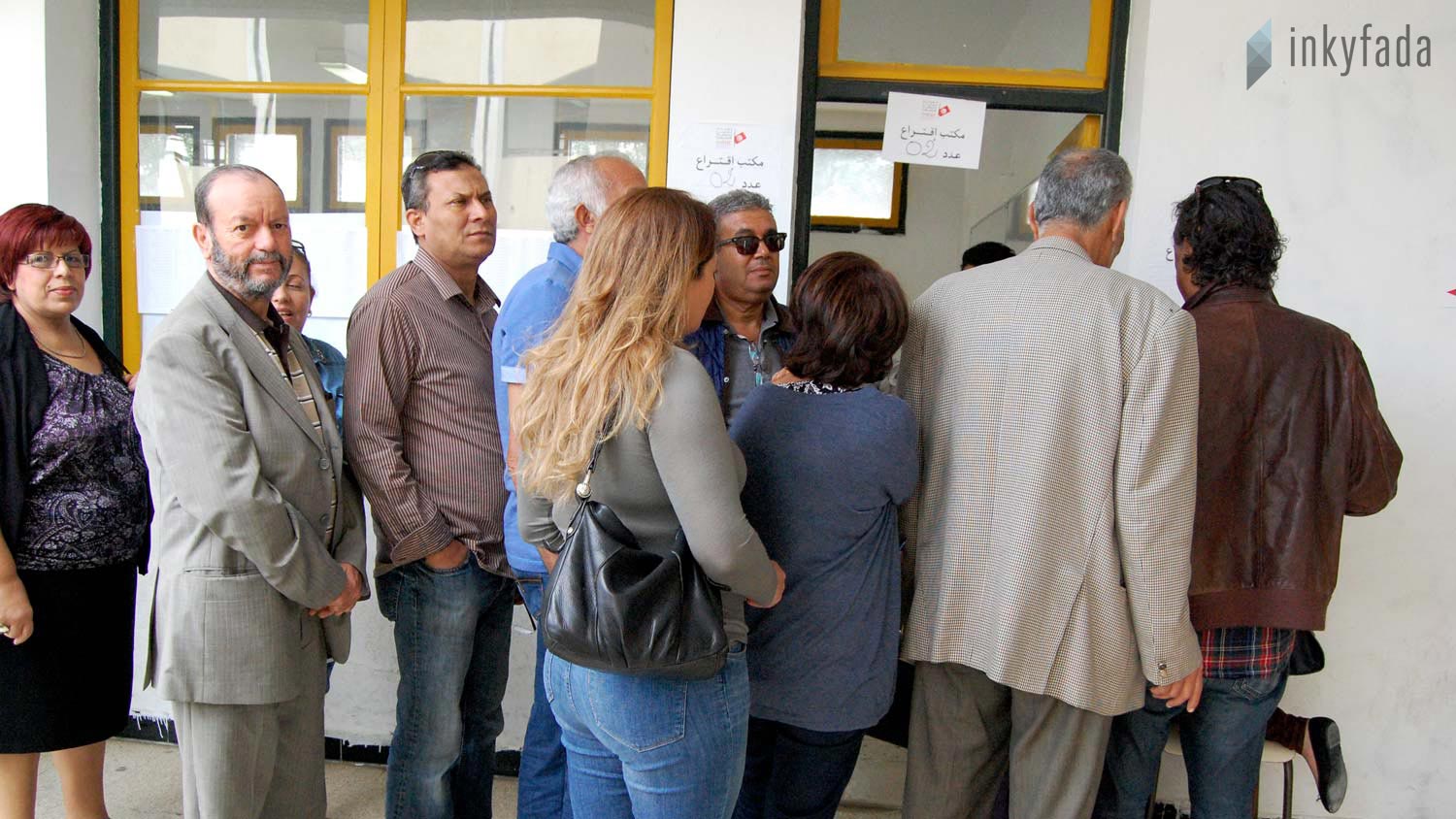 In Menzah 6, a residential area of Tunis, voters proceed quickly through/join a modest line. Credit: Sana Sbouai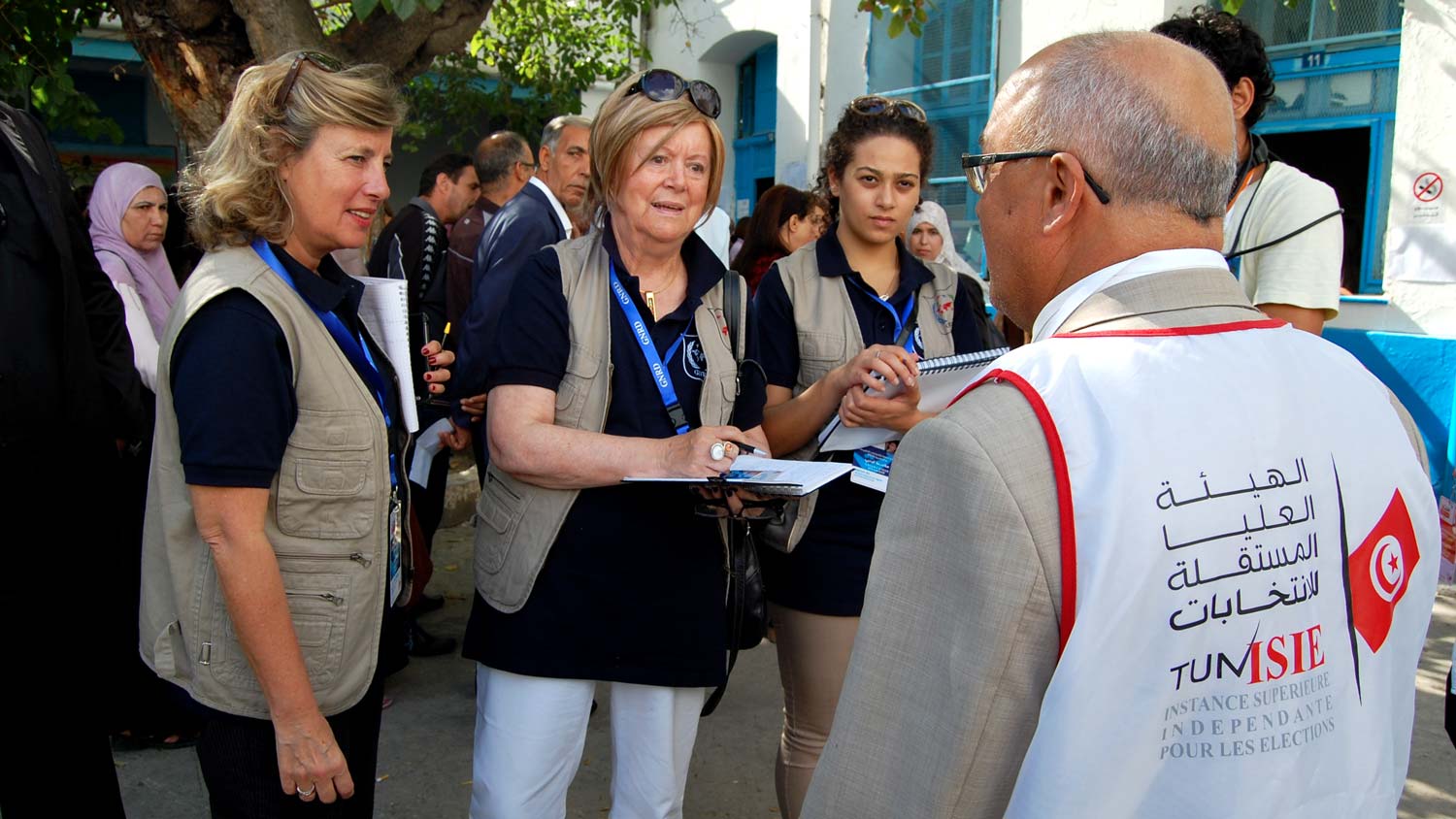 The presiding officer of the polling station at the school on Rue de Marseille, in downtown Tunis, speaks with international observers.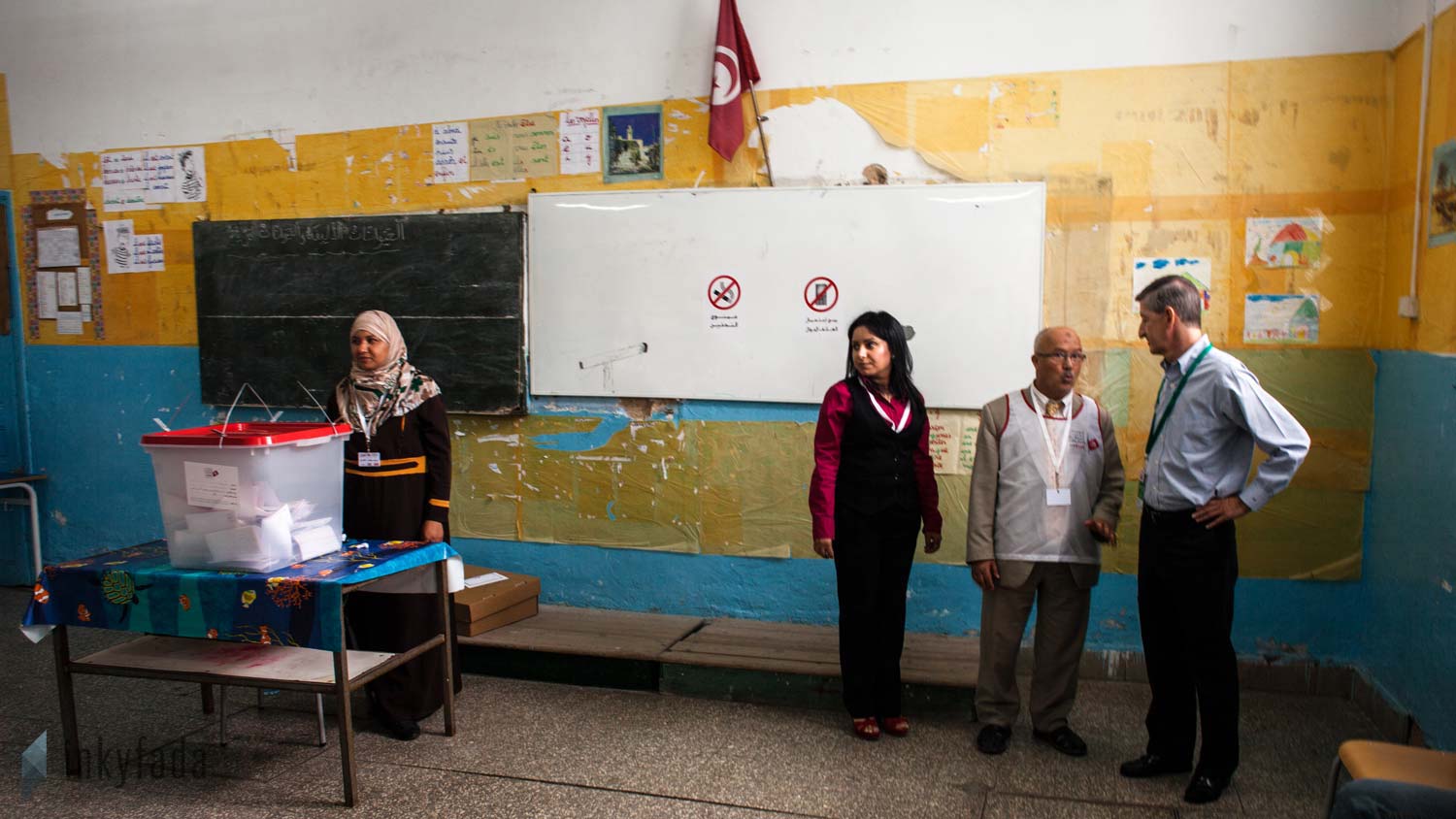 The U.S. Ambassador to Tunisia visits the polling station on Rue de Marseille in downtown Tunis. Here he is received by the presiding officer of the polling station. Credit: Kais Zriba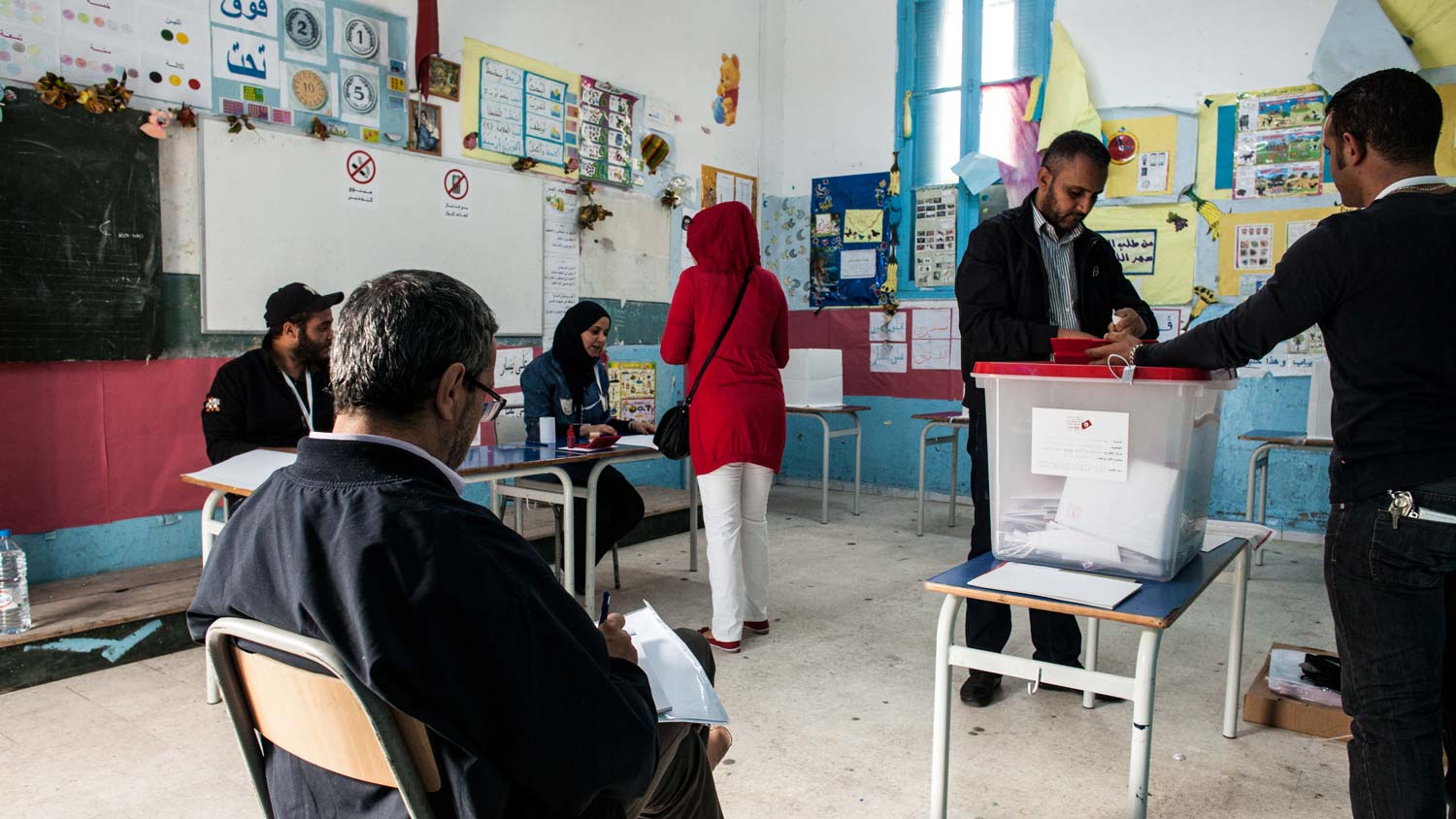 The voting takes place under the watchful eye of an observer. Credit: Kais Zriba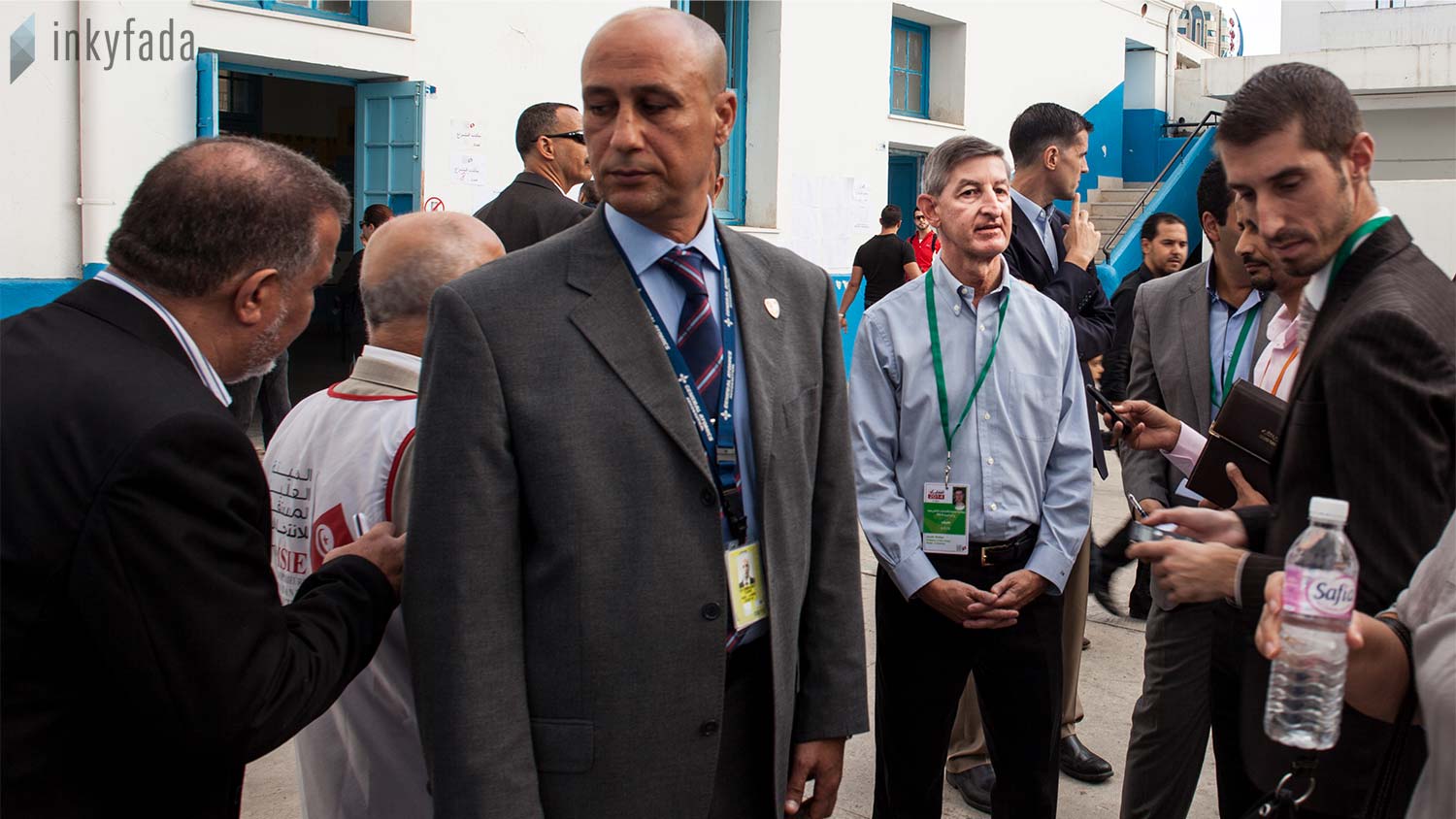 The U.S. ambassador to Tunisia answers questions from journalists in the middle of the schoolyard. He left the premises in the midst of disapproving car honks and chants of « the Tunisian people are free, no USA, no Qatar. » Credit : Kais Zriba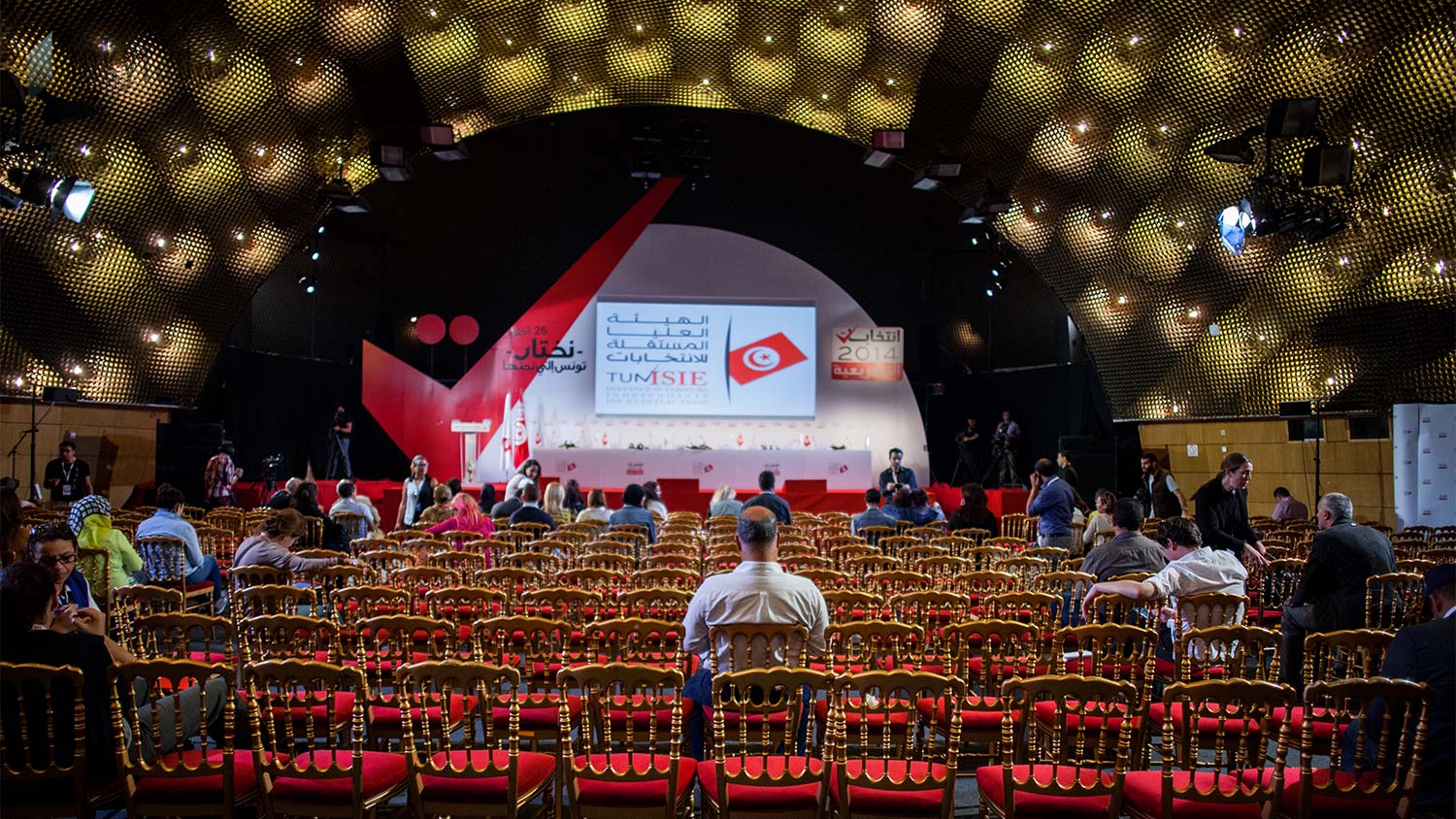 Journalists wait for one of the numerous press conferences held by the Independent High Authority for Elections (ISIE) throughout the day. Credit: Kais Zriba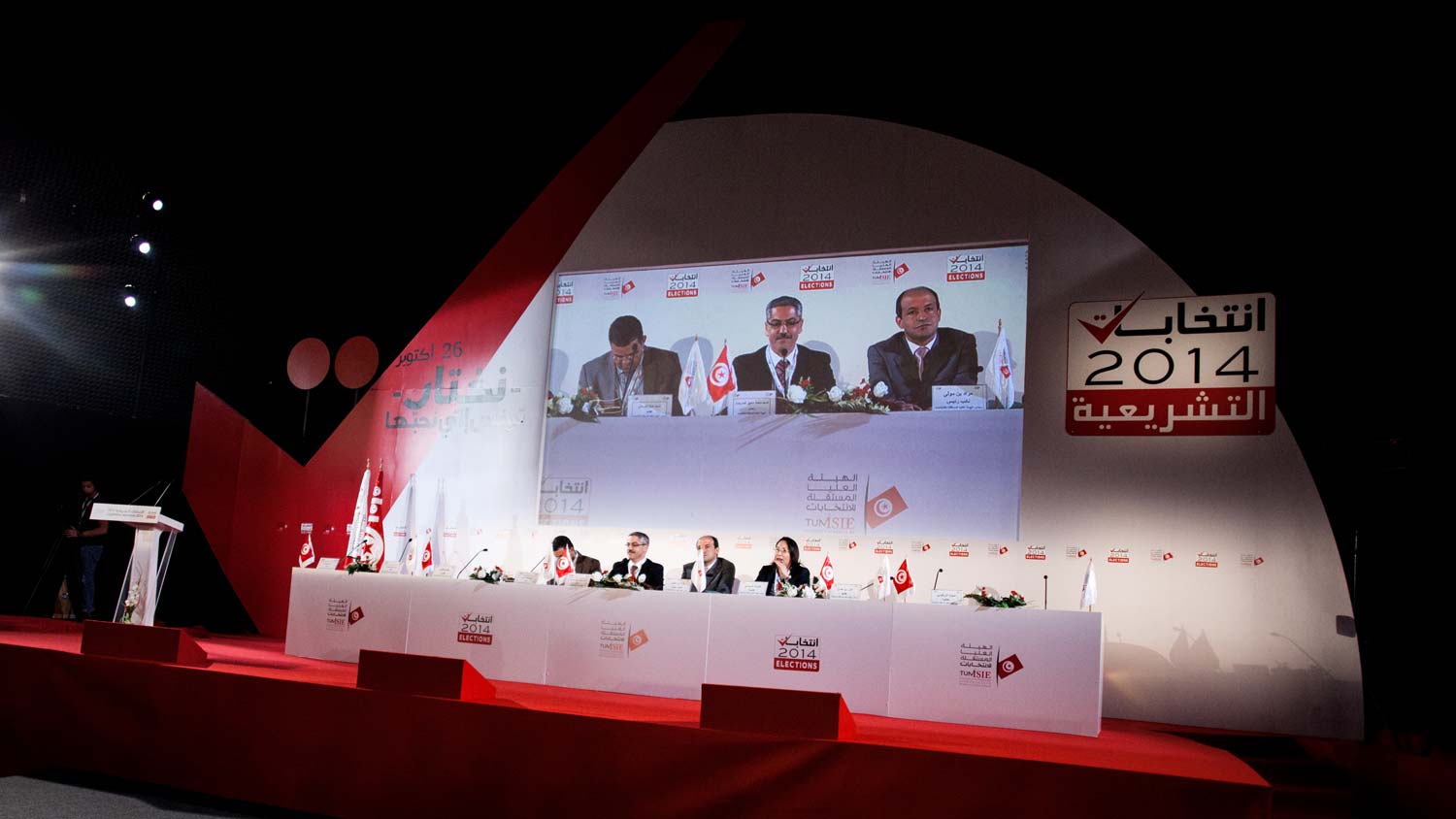 An afternoon ISIE press briefing on Sunday, October 26. Credit: Kais Zriba
In the Medina, a retired citizen helps ensure that the elections are properly conducted. "I am here for the love of my country," he says with a smile. Credit: Sana Sbouai