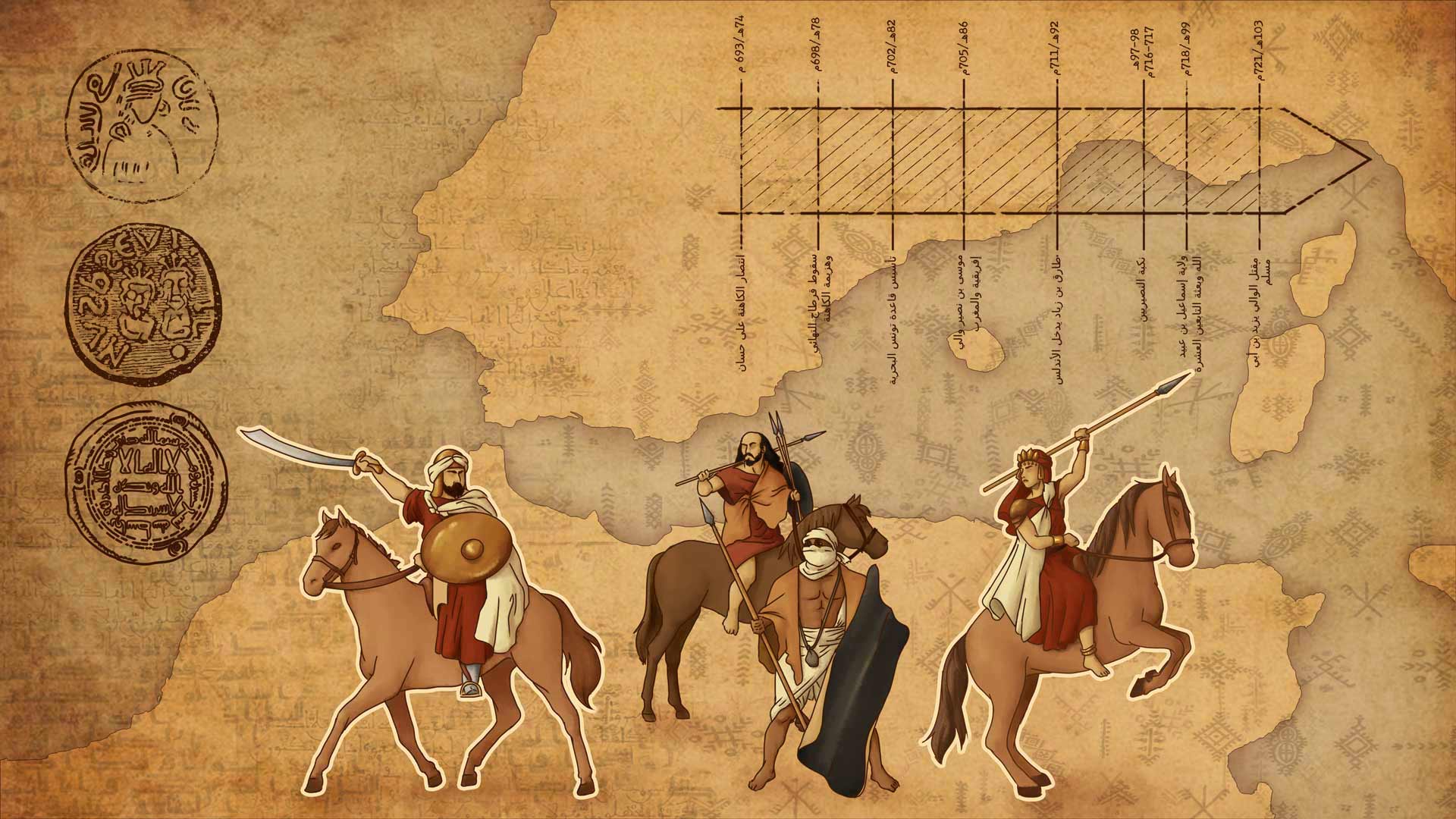 EPISODE 5
How did Byzantium react to the seizure of Carthage? What religion was the Kahina, queen of the Aurès Berbers? What is the second military base established by the Arabs in Ifriqiya? Who was the first governor of the largest Umayyad province? In what context did the resisting Berbers join the Arab troops?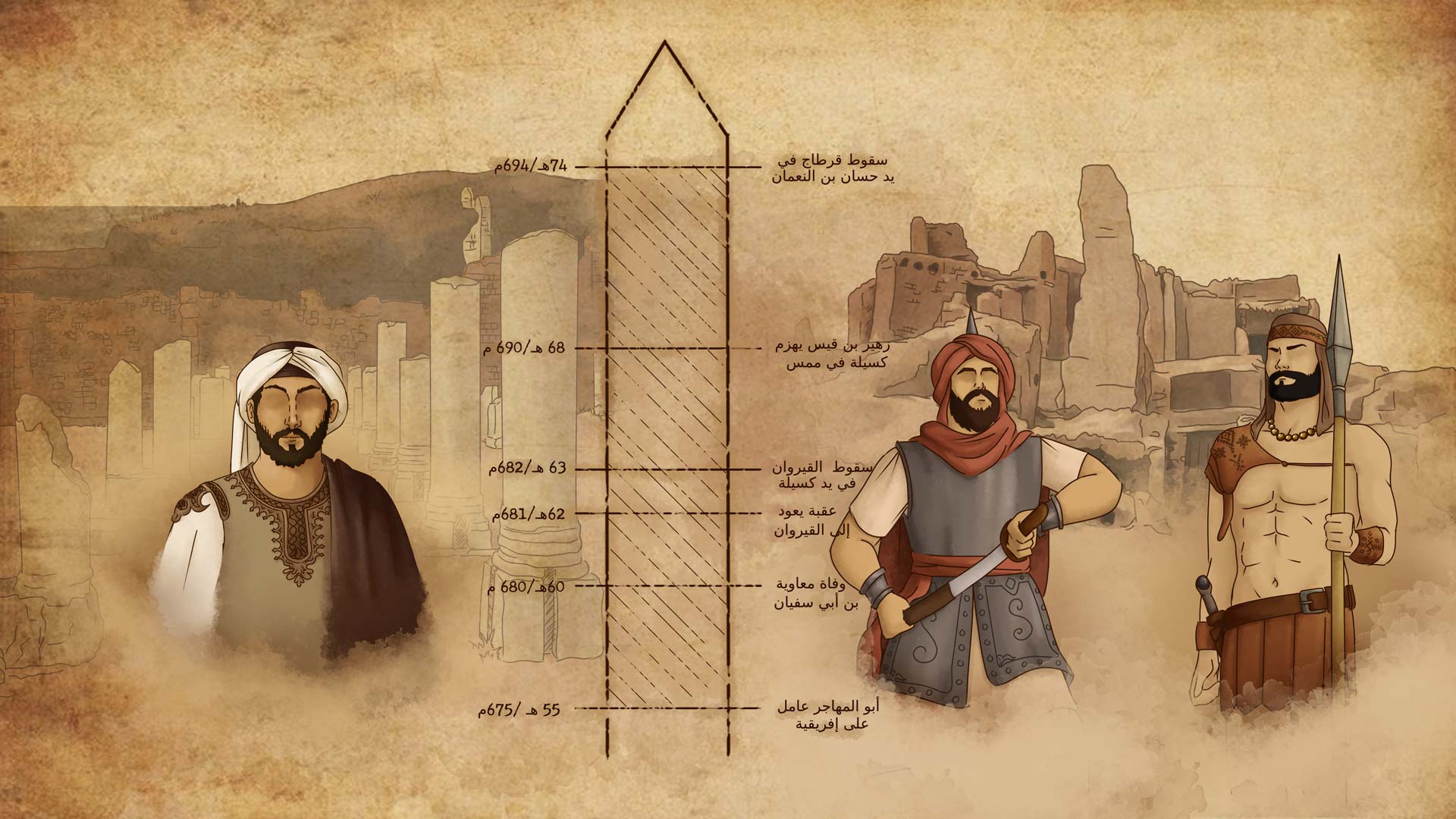 EPISODE 4
After being revoked by Muawya from his position, who appointed Oqba Ibn Nafaa as governor of Ifriqiya? Which of the following names refers to the Berber leader who killed Oqba Ibn Nafaa in around 63H/682 AD: Koceila, Kacîla, Aksel or Caecellus? Ten years after losing Kairouan, how were the Arabs able to capture Carthage?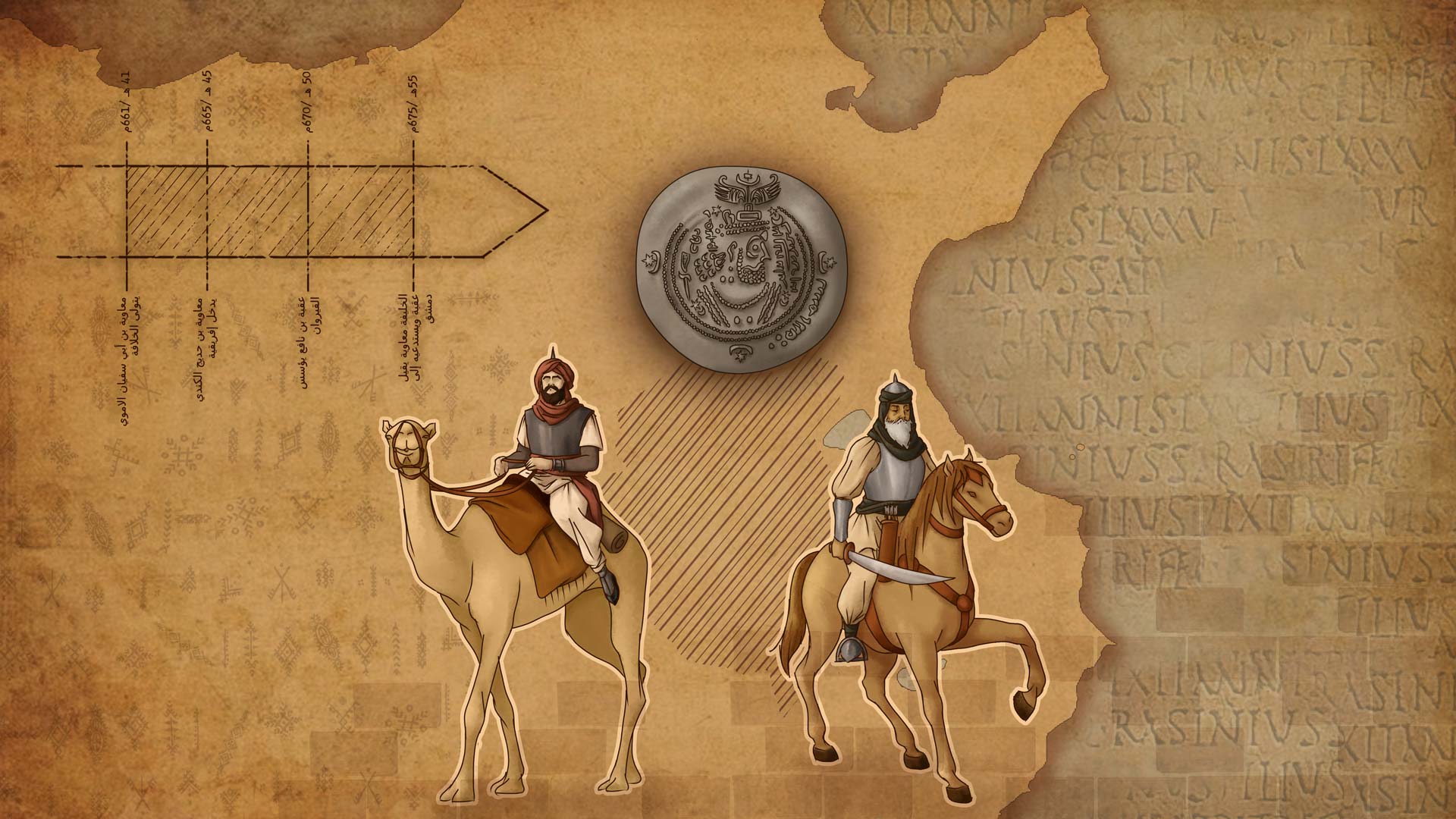 EPISODE 3
Why did Amr Ibn Al-As take the side of Muawia Ibn Abi Sufyan during the Great Discord ? Who is Muwayia Ibn Hodeyj and why does the commentator Ibn Abd Al-Hakam minimize his role in the conquest of Ifriqiya ? Was there a Kairouan before that of Oqba Ibn Nafaa ? Is it true that the site of the current Kairouan was uninhabited before the arrival of the Arabs ?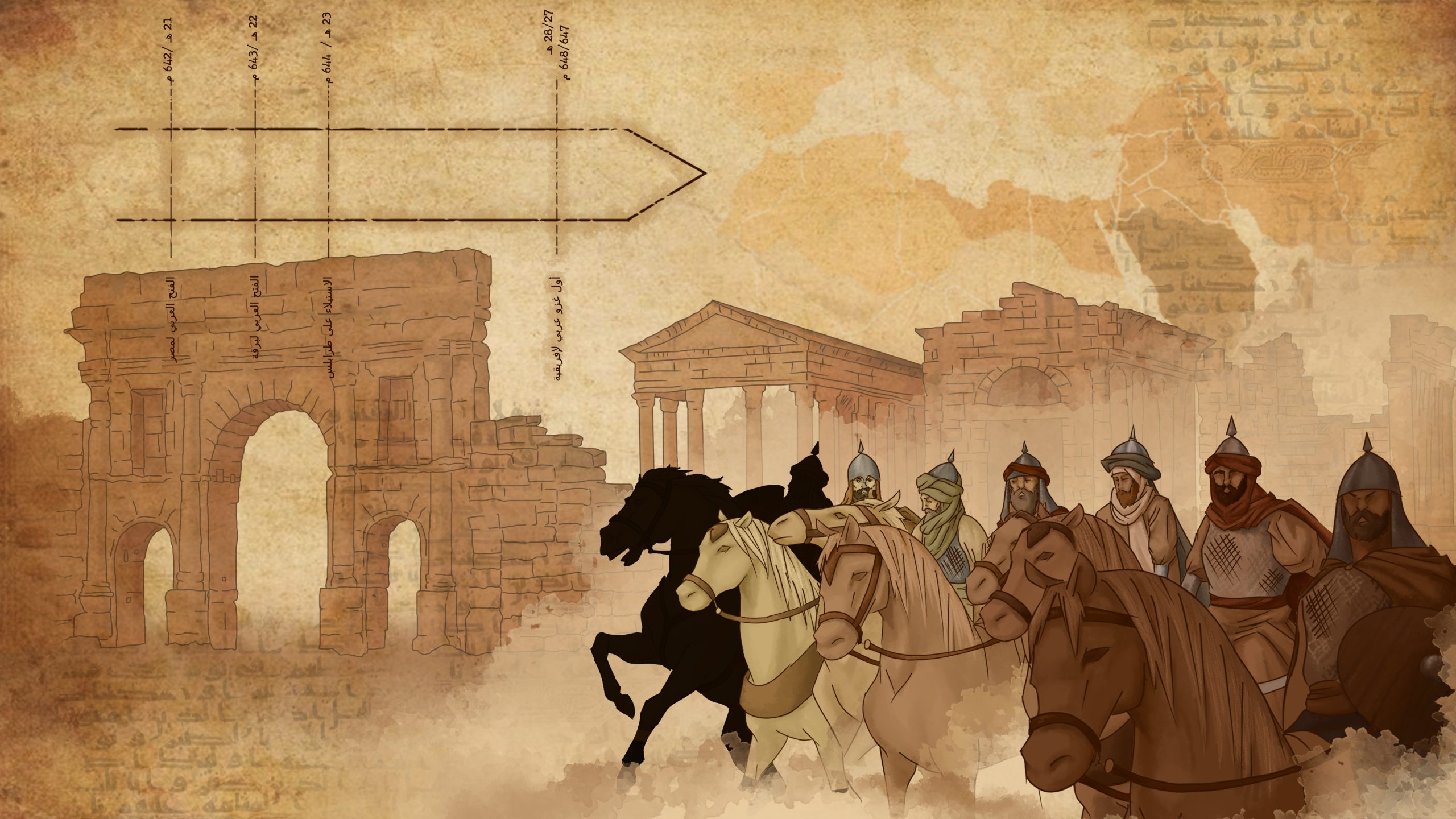 EPISODE 2
Where did the Berbers come from, according to Arab genealogists of the 9th century ? How did the Arabs conquer present-day Libya ? Were children allowed to command regiments? What was Jerjir, the exarch of Carthage, doing in Sufetula ? How many Abdullahs were there at the Battle of Abadila? Why did Abdallah Ibn Zubair steal the spotlight from the commander-in-chief Ibn Saad ? And why did the Arabs withdraw from Ifriqiya after their resounding victory ?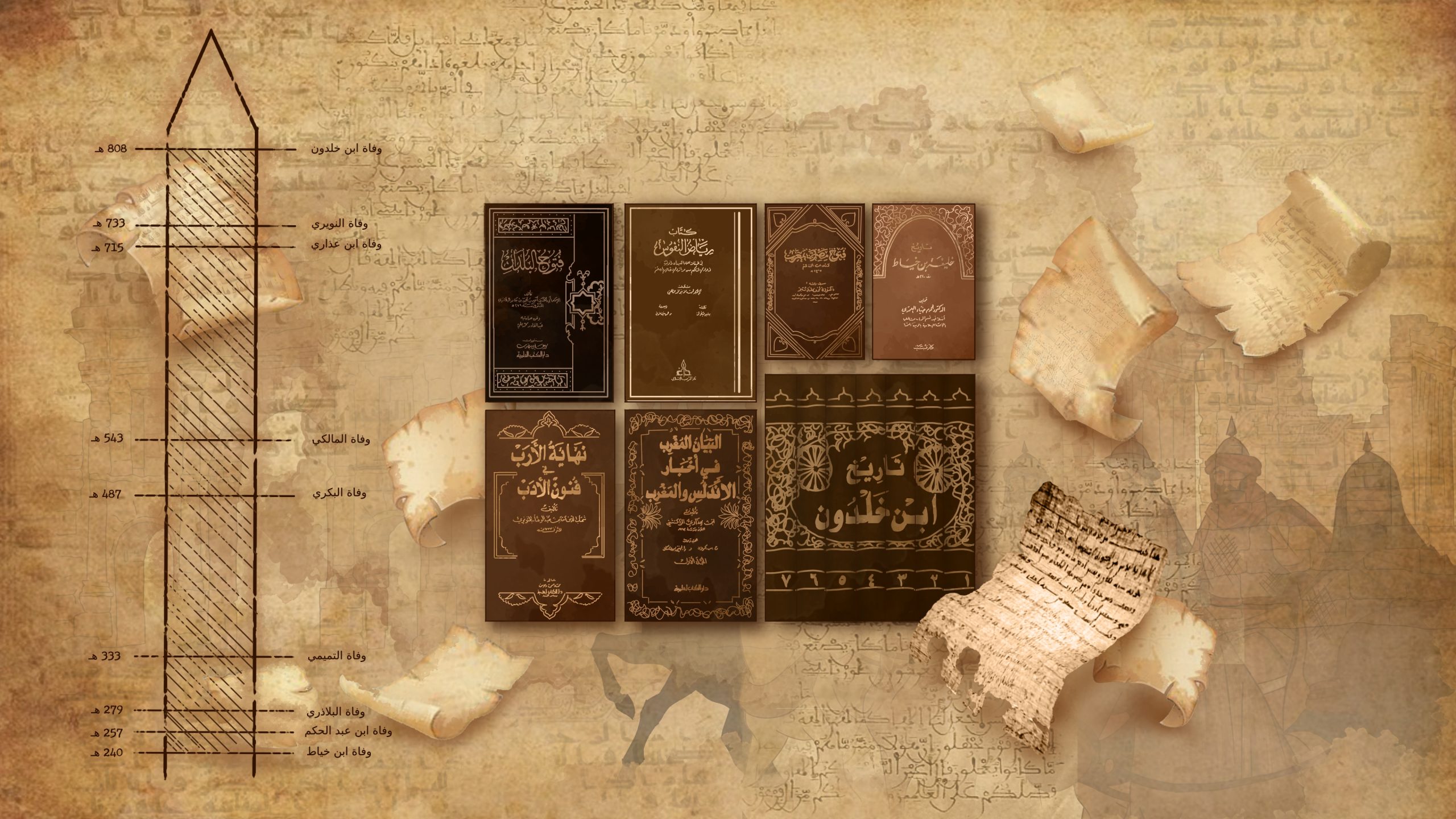 EPISODE 2
When we talk about the beginnings of Islam and the Arab conquests, this question inevitably arises: To what extent can we rely on Arab historical sources written at least two centuries after the events? What about non-Arab and non-Islamic sources? How did the archives of the first two centuries of the Hijra disappear? How do historians determine what really happened when the stories they have are biased towards one side?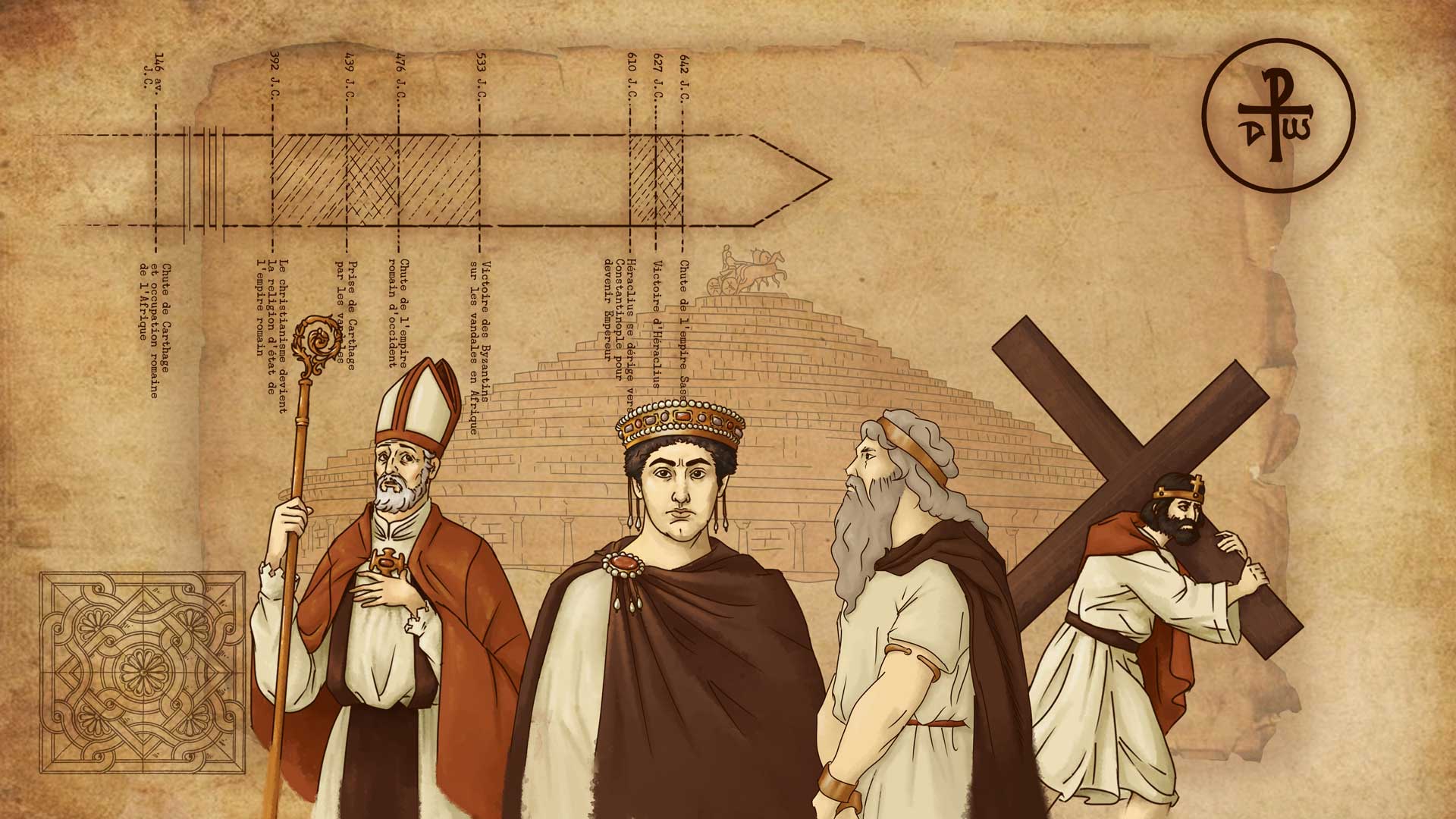 EPISODE 1
Moors, Africans (Berbers and Romanized Punics), and Romans: This was the population of Africa, the province of Roman Africa during the last five centuries of antiquity. It was a fervently Christianized population that did not back down in the face of persecutions and religious disputes. In 439, the Vandals, who were a group of newcomers at the time, unsuccessfully tried to impose their Arian church. Although they were driven out by the Byzantines in 533, they were still unwelcome.